VENUE & TRAVEL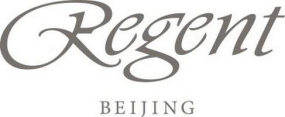 Favored by both leisure and business travelers, Regent Beijing offers a superlative stay in the Wangfujing area, combining luxury accommodation, cosmopolitan dining and superb amenities with unparalleled personal service.
We reserved a block of rooms with special group pricing. The number of those rooms is limited. Please reserve your room as soon you can.
CNY 950/room/day (one breakfast, taxes and service fee)
CNY 1, 000/room/day (two breakfasts, taxes and service fee)
Room includes: full breakfast; bottled water; one-time mini bar; access to hotel facilities and Internet.
Room size: 45 sqm / 484 sqft
Booking Promo Code: SKD031217A( Please use PC to make reservations. Mobile phone and other mobile devices are NOT supported and "No room available" will be shown if used.)
Address: 99 Jinbao Street, Dongcheng District, Beijing 100005, China
Tel: +86 (010) 8522 1888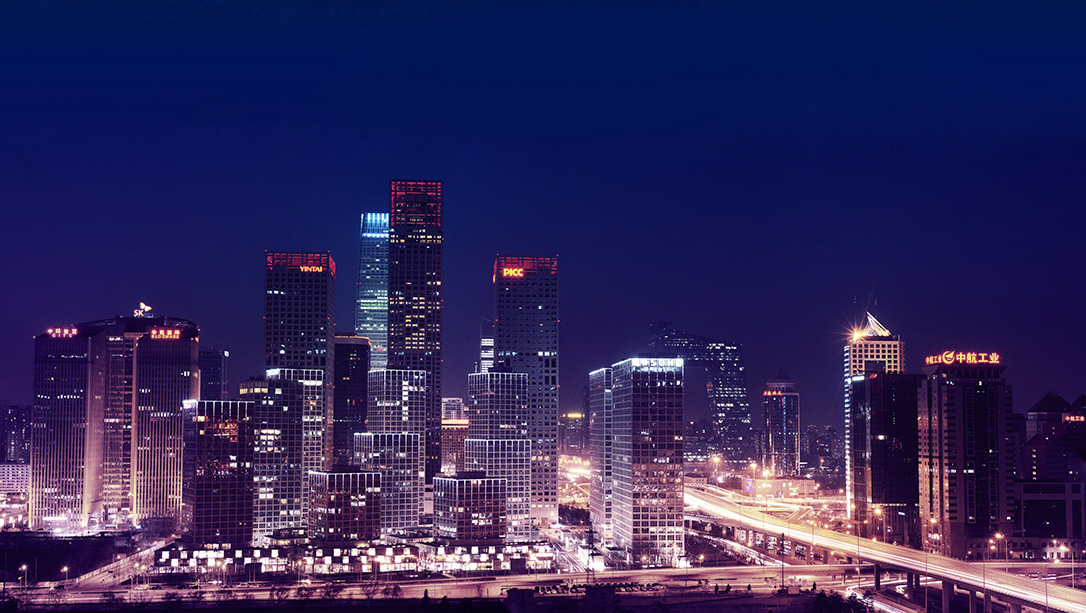 Beijing (formerly romanised as Peking) is the capital of the People's Republic of China. As a city combining both modern and traditional architecture, Beijing is an ever-changing megacity rich in history but also truly modern, exemplified in its global influence in politics, business & economy, education, history, culture, language, music, sporting, architecture, civilization, fashion, art, entertainment, innovation and technology. Beijing is the nation's political, cultural, and educational centre. It is home to the headquarters of most of China's largest state-owned companies. The city's history dates back three millennia. As the last of the Four Great Ancient Capitals of China, Beijing has been the political centre of the country for much of the past eight centuries. The city is renowned for its opulent palaces, temples, parks, gardens, tombs, walls and gates.Its art treasures and universities have made it centre of culture and art in China.
With a typical continental warm temperate zone monsoon climate, Beijing has four distinct seasons. The average temperature in December is around -5℃-9℃. The winter in Beijing is cold and dry with gale sometimes. There are many sunny days in winter and it snows sometimes.
We suggest you wear your thick coat and outdoor jacket. The temperature in some scenic spots, such as The Great Wall, is very low. Please take care to stay warm.
Airport Taxi is currently the most convenient way to get from the airport to downtown area. Follow the Taxi sign to the Taxi station.
Taxi rate is about US$20-US$30 to the conference hotel.
When you find it difficult to communicate with taxi driver, you can show this to him/her. The card says "Please take me to Regent hotel at 99 Jinbao Street, Dongcheng District, Beijing."
司机师傅:
请送我去丽晶酒店,谢谢!
丽晶酒店地址:东城区金宝街99号
The guided tours are on December 9th (Saturday).
| | | | | |
| --- | --- | --- | --- | --- |
| | Time | Price (Before 20th Nov.) | Price (After 20th Nov.) | Includes |
| Route The Great Wall, Panda Hall, and Olympic Green | 8:00 - 17:00 | USD 70 | USD 80 | English-speaking guide; Transportation; Lunch; Tickets to parks |
| Evening Show The Legend of Kungfu | 19:30-20:50 | USD 55 | USD 65 | Transportation; Premium ticket |
Note: The tour arrangement might be properly changed under bad weather or other special situations.
The conference registration does not include the tours. The space is limited. To make a reservation: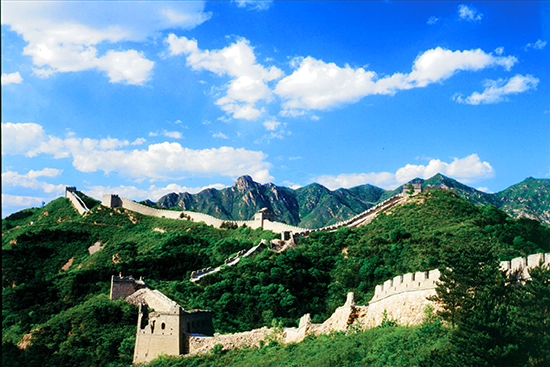 The Great Wall
The Great Wall in Beijing totals 573 kilometers (356 miles). Those from Ming Dynasty(1368-1644), the last dynasty engaged in Great Wall construction, amount to 526 kilometers (327 miles). Most famous Great Wall sections are located in suburban areas, including the well-preserved Badaling and Mutianyu, the renovated Juyonguan, Jinshanling and Simatai, and wild Jiankou and Gubeikou.Among them, Badaling is the best-preserved, and famous for its deep-rooted culture, magnificent sights and complete military facilities. You may find many of its pictures in magazines and guide books and printed on stamps.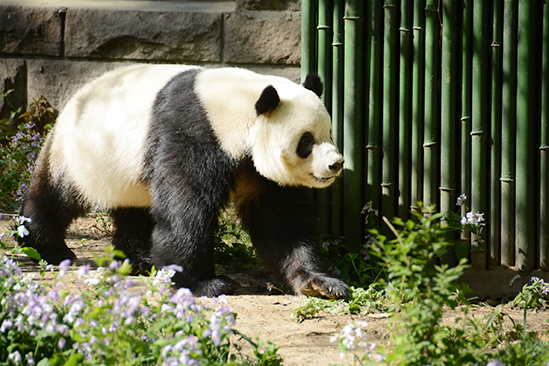 Panda Hall
Panda Hall is one of the most popular section in Beijing Zoo. Built in 1989 and covering an area of around 2.5 acres(10, 000 square meters), it delivers an impressive aesthetic scene while also managing to account for the practical considerations of housing such large and physical animals. The inside of the hall replicates the style of traditional Chinese gardens and is shaped in the pattern of a Tai Chi diagram.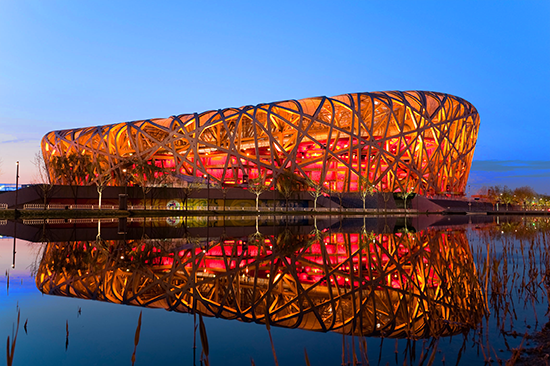 Olympic Green
Olympic Green is where the 2008 Beijing Olympic Games and Paralympics took place. It occupies a total area of 2, 864 acres. In the northwestern corner, there is the Olympic Village, while in the southern part, you can see the National Stadium (Bird's Nest), Aquatics Center (Water Cube), Convention Center, Indoor Stadium, and the China Science and Technology Museum. Traveling in this section, you can still feel the spirit of competition and friendliness.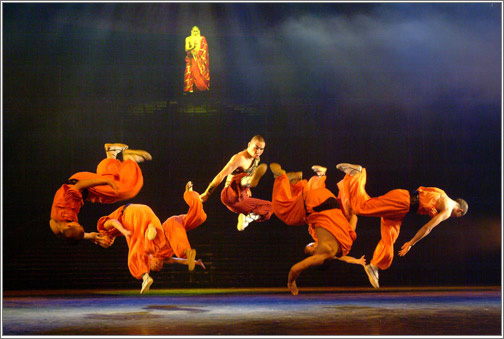 The Legend of KungFu
This is a traditional art form that has been practiced for centuries. This show tells the legend of a young boy who is found wandering outside an ancient temple and dreams of becoming a KungFu master. You are sure to be entertained while watching the art of KungFu.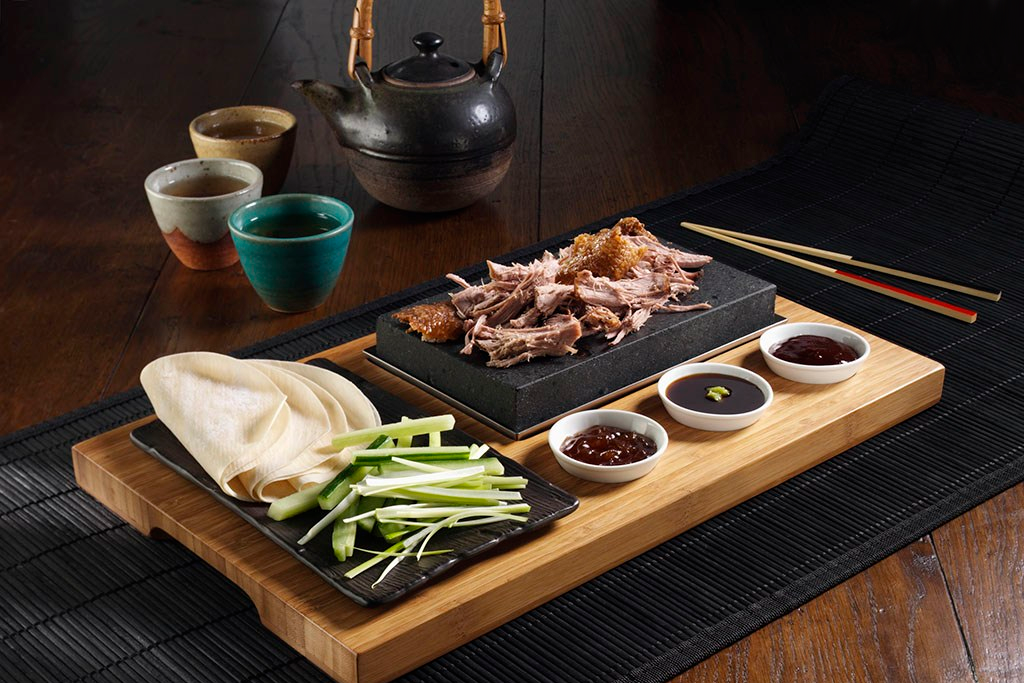 Perking Duck is a well-known Beijing speciality. It was imperial food in ancient times. Peking Stuffed Duck is roasted with fruit-tree wood. It is characterized by its crisp skin and agreeably fatty meat.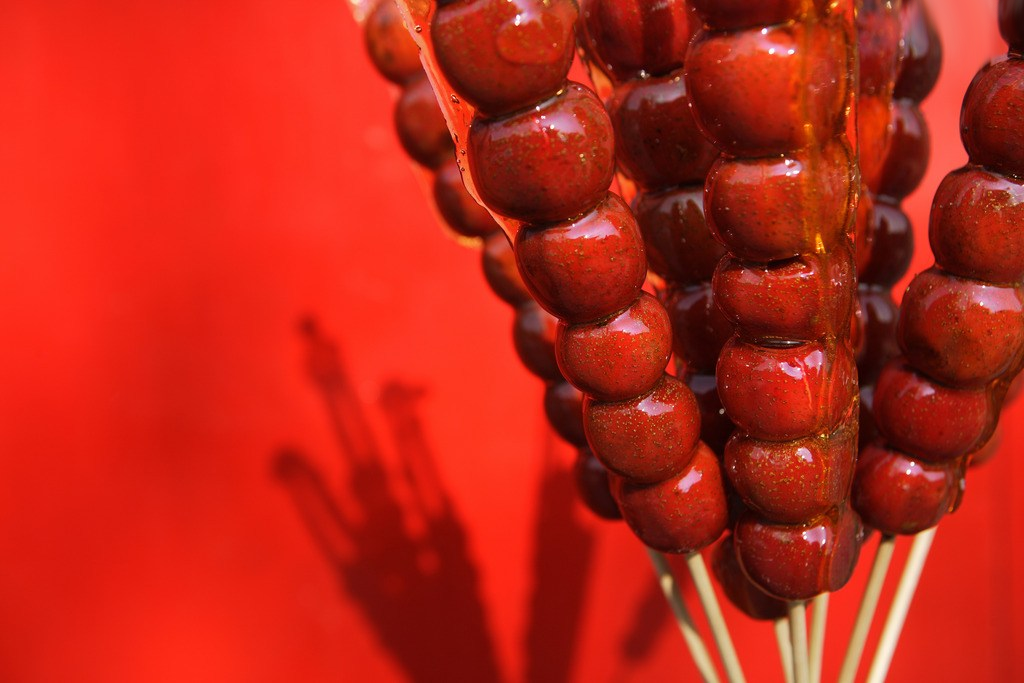 Sugar-coated haws is a traditional Chinese food. It is made of hawthorn and icing, bunched on a bamboo stick. Sugar-coated haws is a common kind of snack in winter in the north. It tastes sour and sweet which can fuel people's appetite.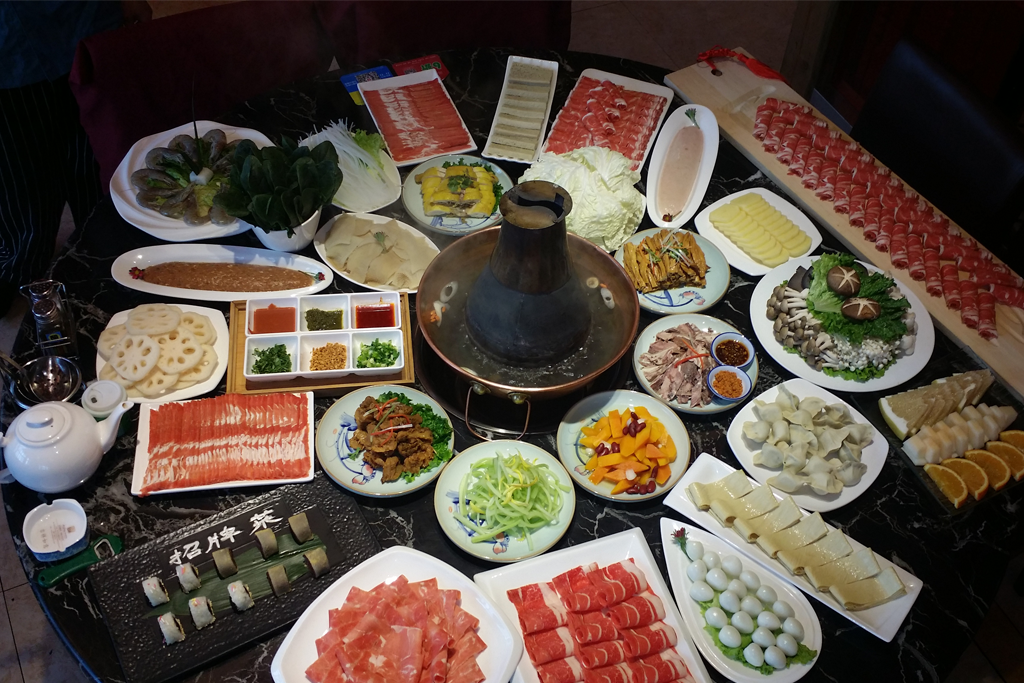 Beijing Instant-boiled Mutton is characterized by top-quality ingredients, crisp sweetened garlic, dainty dipping sauce and intensely boiling pot. The mutton is carefully selected according to the strict standards of quality. Beijing Instant-boiled Mutton is agreeably fat without the funky odor of mutton.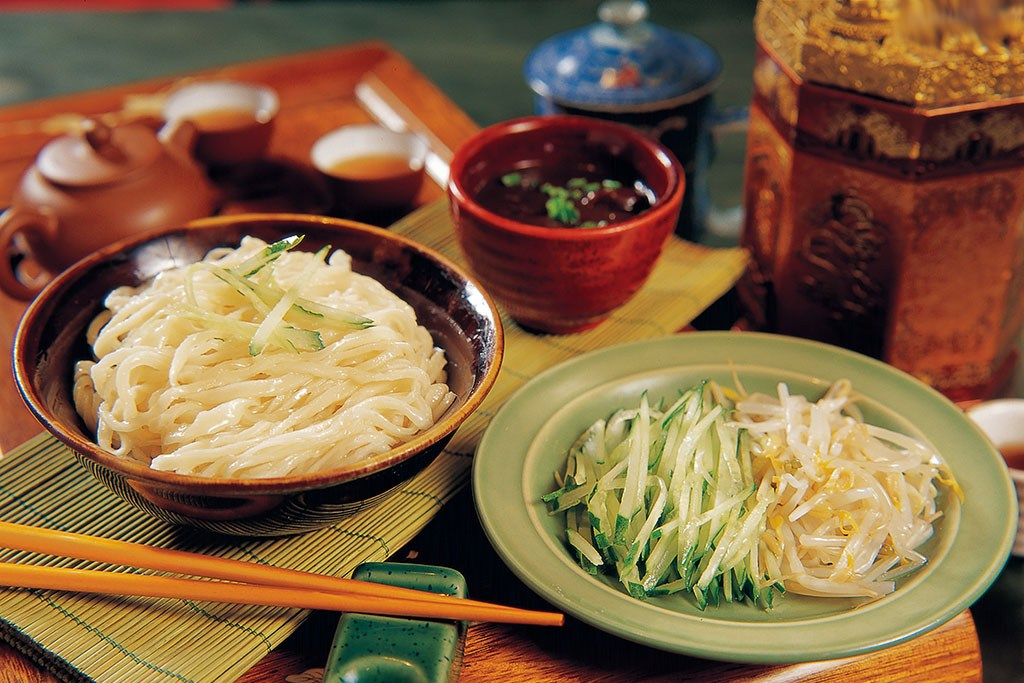 Beijng Zhajiangmian consists of thick wheat noodles topped with zhajiang sauce and shredded vegetables . Zhajiang sauce is normally made by simmering stir-fried ground pork or beef with salty fermented soybean paste.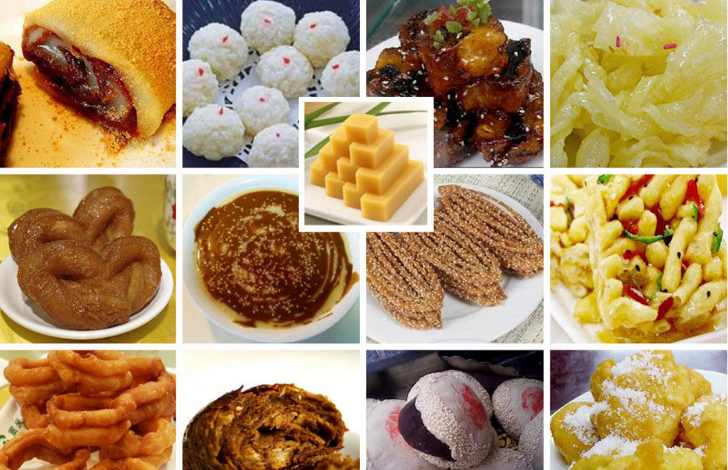 Beijing Pastry is also delicious and worth a try, such as soybean flour cake, glutinous rice ball, fried ginger slices, Chinese yam and date rolls, Miancha, crisp noodle, Hamatumi, fried ring, sweetened baked wheaten cake, pea cake and fried butter cake.
If you need a visa, an invitation letter, hotel reservation, and flight information are required when applying the visa. Please contact China embassy or visit China embassy website in your country to get more detailed information.
If you need an invitation letter, please download the information form. Fill it in. Send it to avar@skdlabs.com along with proof of your conference registration or hotel reservation information.